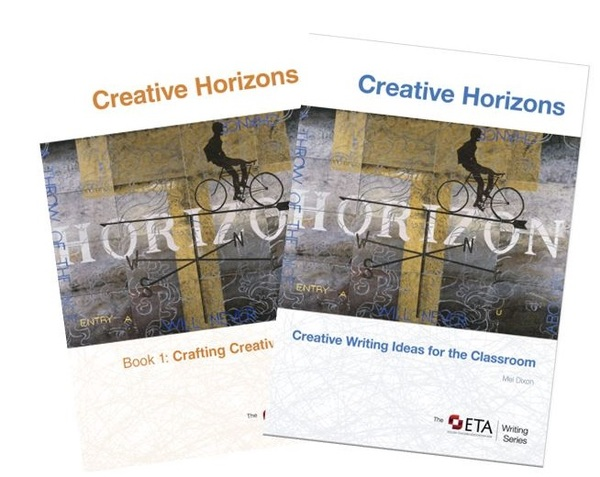 Creative writing is one of the most difficult skills we can impart to our students and yet we persist. It is, through creative writing that we impart the important lessons about empathy, perspective, culture. The individual becomes empowered through the act of self-expression which validates their experiences, memories and life events. We learn through story; we hear different voices through story; we understand ourselves better through story. This first book in a series of three books on creative writing offers ideas on programming with specific lessons, moving from reading to writing, scaffolding learning over the four years of junior secondary school. The elements of stories are explained with examples and activities; these ideas are reinforced through worksheets which invite students to write their own compositions.
This second book in a series of three on creative writing offers advice to teachers on how to organise their creative writing classrooms; the book features the work of teachers across Australia, with successful 'dip into' lessons that you can use in any classroom; the lessons range from single worksheets to extended lessons following visible thinking pedagogy. The English Textual Concepts and ACARA strands of literature, literacy and language are evident in the lessons, supporting syllabus requirements.
The sub-title of this book is Creative Writing Ideas for the Classroom. Principal writers are John Acutt, Sue Bittner, Mel Dixon and Rosie Kerin.
Price $55 for each book
AATE has published a valuable new text about the teaching of short stories, Creating Micro
Stories: Small Fiction with Big Impact! written by AATE past-president Erika Boas and Emma Jenkins. This text focuses on those sorts of stories that most of our students need to write, stories under 1000 words. The book features a wide range of award-winning student stories as well as stories from celebrated writers such as Will Kostakis, Tristan Bancks, Libby Gleeson.
Price $39.95
Creative Horizons and Creating Micro Sories are available from ETAQ.
If you would like to purchase either of these, please email the Admin Officer at trish.purcell@bigpond.com
The Australian Association for the Teaching of English and some of the English Teachers Associations in different states offer a range of resources for sale through their websites. The links below will take you straight to the relevant pages.

Online Store - AATE - Australian Association for the Teaching of English (www.aate.org.au)
http://www.aate.org.au/products/online-store