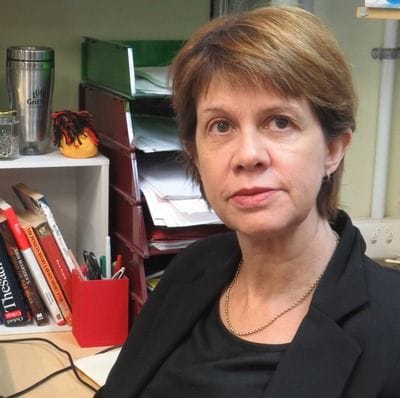 Maureen Owen
Forest Lake SHS
Number of years teaching?
27
Where else have you taught?
Mansfield SHS, Runcorn SHS, MacGregor SHS, Wavell SHS and Glenala SHS.
What is your best classroom moment?
I was teaching Macbeth to a private girls' school during my practice. I was asked by the teacher to teach a lesson on Macbeth at the last moment. As I hadn't had time to prepare, I just started reading the 'She should have died hereafter' scene. I noticed many of the girls were bored. I had to think quickly so I focused on the love between Macbeth and Lady Macbeth and the tragedy of her death. By the time I had finished, half the class were crying. Made my day!
What gets you excited about the future of English teaching?
Seeing excellent young teachers joining the ranks who are equally as passionate about literature and whom we can pass the baton to. I mentor young teachers at school and teach pre-service teachers at university part time and their ideas, energy and excitement inspire me.