Peter Botsman Award 2007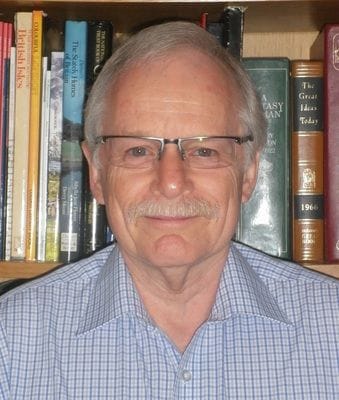 Ted Kent
Ted Kent is English HOD at Runcorn State High School, a position he has held since 1985. This award acknowledges Ted's significant contribution to English teaching in Queensland in three areas:
As a classroom teacher
As an English Department Head
As a supporter of ETAQ's professional development activities
Classroom Teacher
Ted is a dedicated English teacher with a capacity to establish very good rapport with his students and lead them to share his passion for literature and to appreciate the light that it can shed on the human condition. He reports that classroom opportunities to make Shakespeare relevant to young people continue to provide some of his most rewarding professional experiences. Though he has now been in the game for quite some time, he is clearly not jaded and continues to enthusiastically devote energy to devising and developing new units of work. I understand that part of a recent stint of LSL was used to gather further material for a unit on Ned Kelly that is the subject of a workshop he is presenting this afternoon.
Department Head
Ted is a very experienced English Department Head and the leadership that he has provided in that role is a very significant element of his contribution to the profession. Ted first became an English Subject Master (as the positions were then called) at Mirani High School outside Mackay in 1976. During his time there he was a District Moderator and became professionally associated with ETAQ Treasurer Jim Buckley who was, at the time, principal of a catholic school in Mackay.
Ted's calm, organized and supportive leadership has guided teams of teachers through successive phases of English curriculum development and work programs that he has developed are used as exemplars in teacher training. This is one way in which his leadership influence and commitment to the subject have been able to reach beyond his own school. This has also occurred via his activities as a District Panel Chair, what District Moderators morphed into, and he has also served on the State Review Panel.
Supporter of ETAQ
In my opening remarks today I cited some schools that were particularly well represented. This is indicative of the leadership and encouragement provided by the Head of Department. Very consistently over a long period of time Runcorn High has been very well represented at ETAQ PD activities. This speaks loudly of Ted's commitment to ongoing professional development both for himself and for the team of teachers that he leads.
Ted Kent is indeed a very deserving recipient of one of this year's Peter Botsman memorial Awards.