Peter Botsman Award 2002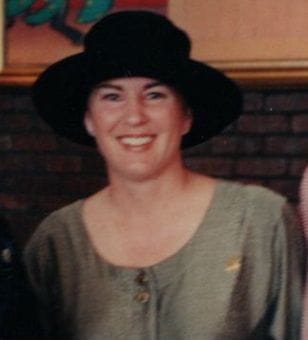 Sam Power
Throughout her career Sam Power has been an enthusiastic advocate for English teaching and has been influential in the professional development of many teachers through her membership of and active commitment to ETAQ. In this role she has presented at numerous workshops, supported committees and projects and has worked tirelessly to promote the Association and the profession to which she belongs.
Sam has bridged the gap between primary and secondary education, having begun as an English teacher, having risen to the position of Head of English at Ignatius Park College in Townsville and then developing an interest in boys literacy. Sam was a remarkable English teachrer in Townsville for ten years (3 years at Thuringowa High and 7 at Ignatius Park College) after graduating from JCU. Sam left classroom teaching in 1996 when she married Dr Geoff Power, moved to Toowoomba and had her son Jack. At this time she was enrolled in an MEd at JCU.
Her thesis related to an investigation of discourses that influence boys' reading was upgraded to a PhD in 2000 under supervisors Pam Gilbert and Nola Alloway at JCU. It was around this time that Sam began sharing her knowledge of English teaching in general and boys' reading in particular with other educators.
In Toowoomba she held workshops with English teachers at St Mary's and Harristown High with the aim of professionalising their approach to literacy based around the Four Resources model. She was also employed by the Toowoomba Education Centre a coordinator of a DEST-funded project 'Networking to Learn'. The local version of this research project was 'Partnerships for on-line literacy' which examined computer literacy in Years 5/6 students from a Toowoomba primary school.
USQ was also clearly interested in exploiting Sam's talents and employed her in a variety of positions including practicum supervisor for their BEd program, assessor for an MEd Reading Course as well as a senior research assistant for a study regarding legal issues relating to students with special needs.
'Multi-skilling' doesn't do justice to Sam's ability to commit herself to many projects. For example, Sam was member of the STELLA team along with Bill Corcoran, Bill Lowden, Jane Greenwood and Margaret Gill that proposed new ideas about teaching standards based on exemplary teaching practices of English teachers around the state.
A colleague on the STELLA project commented on her enthusiastic participation and conscientious and conscious decision to enter into the spirit of the project which involved her attending all the meetings over two years, writing a narrative of practice and assisting with drawing up definitions for standards while at the same time, she taught part-time in Toowoomba and continued her PhD on boys and literacy at James Cook University in Townsville.
Sam has worked tirelessly to promote English education in the Darling Downs region. A member of the ETAQ committee in Toowoomba said this about her indefatigable involvement in all activities organised by the committee there:
She is prepared to be involved in everything and is always supportive of fellow teachers. She has run workshops for the region and has been an active worker in the area of boys and literacy. Her work at St Mary's Boys College in Toowoomba has yielded invaluable data about the reading patterns of boys which she has published at conferences and in refereed journals.
Sam has not restricted her professional relationships and promotion of English education to the Darling Downs region, She often travels to Brisbane to give talks, seminars and workshops relating to her thesis. These have included presentations at Qld Lutheran Principals conference in 2000 – 'Masculinity, Boys and Reading', Rigby Heinemann Literacy Lecture – 'Boys and Reading' and a joint ETAQ/ALEA seminar at Loreto College – 'Habits, skill and chore: boys and reading in new times'. As well as being a committed member of ETAQ, Sam was until recently also the Queensland representative for ALEA.