Botsman Award 2018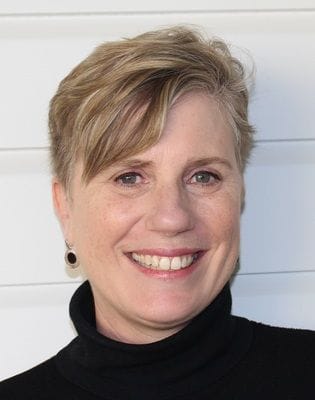 Joanna Gardiner
Joanna Gardiner is Head of English at Somerville House. As throughout her twenty-five year teaching career, she is an outstanding educator of English and advocate for English education, both in and beyond her own English classroom.
As a curriculum leader, Joanna inspires both her students and teaching colleagues to engage in a rich and rigorous English curriculum, to foster a genuine love of literature and strive constantly for standards of excellence.
Joanna continues to have a wider, positive influence on the work in English classrooms through her extensive contribution to the School and broader educational community. She has served on English and English Extension Panels for QCAA for 10 years and has been an active contributor to the development of QCAA syllabuses, and more recently, trial processes for the new QCE. Joanna has been a contributing author for numerous English texts and other publications, including the English Is: English for the Australian Curriculum series published by Wiley. Her most recent being a co-author for the 2017 Wiley publications, Jacaranda English 9 LearnON and Jacaranda English 10 LearnON.
Joanna continues to be a dedicated supporter of The English Teachers Association of Queensland through her ongoing support of ETAQ events, and presentations at State and national conferences since 2002. In 2017 Joanna was invited to present a workshop for teachers at the Brisbane Writer's Festival, and she facilitated 'Just Press Play: Plays, Playfulness & Pedagogy in Senior English' as part of the Festival program.
Joanna maintains a strong commitment to professional development and educational research to inform and implement her strong vision for high-quality teaching and learning in English courses. She is a positive role model to teaching colleagues through her active contribution to the School's professional learning and broader teaching programs, and AATE and ETAQ professional development opportunities. Over a number of years she has developed and been editor for the School's Style Guide and In House, Somerville House' own, educational research journal. She has initiated a range of curricular and extra-curricular projects for the School such as the Somerville House Literary Lounge, to connect students with professional writers, and The Writing Shed, enabling students to extend their literacy skills and capacity to write.
Perhaps the most significant of Joanna's achievements is her tireless commitment and dedication to what is now a generation of students. Her teaching excellence constantly extends beyond the classroom, as she so generously donates her time and energy to work with all students in the School, not only those in her own classes. She works willingly with any student requiring additional support - often giving students many hours of one to one support on an ongoing basis. She is always prepared to go above and beyond, to personally ensure every student is able to achieve to their fullest capacity and support every colleague to meet standards of teaching excellence.
Joanna is a worthy nominee for the Peter Botsman Award for her outstanding work in her own English classroom, her school and for the significant influence she has had on English classrooms around the State.