Peter Botsman Award 2008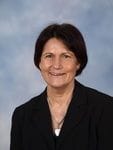 Jennyfer Bullen
Jennyfer Bullen has made a very significant contribution to English teaching in Queensland for over 20 years. After beginning her teaching career in NSW she taught English in a number of International schools in Papua New Guinea before moving to Queensland. Here she gained a Masters degree and taught English in a number of high schools. Her talents as an organiser were soon realised as she took on a number of leadership roles as acting Head of Department (HOD), English at both Craigslea and Albany Creek State High Schools.
Her commitment to the wider community of English Teaching is reflected by her continued membership of professional associations such as ETAQ. She served on the the association's Management Committee for a number of years and filled a number of executive roles including those of Membership Secretary and Vice President. Her diligent efforts on the committee also included assisting with the planning, organization and conduct of conferences and seminars for English Teachers.
Jennyfer was appointed to Wavell State High School as the substantive English HOD in 1999 where she soon made her mark. Wavell became a trial pilot school for the 2002 Senior English syllabus and Jennyfer took on the role of Chair of the English District Review Panel for Brisbane North. U
Jennyfer's ability to nurture her staff and promote their strengths meant Wavell was an invigorating place to be teaching English. Writers in Residence, Drama productions and speaking workshops became regular features of the school program providing students with valuable opportunities for educational enrichment related to subject English. With nearly thirty staff, Jenny was always busy meeting the demands of her large department yet always had time to deal with individuals. Her concerns about the rigour of the subject and equity for all students led to the English Department's reputation as one of the most organised in the school. She introduced Extension English Literature in 2001, one of the first schools to do so. Despite no longer being on the committee of ETAQ, Jenny ensured all her staff were funded to attend their seminars and State Conferences. She actively promoted the professional development of all her staff ensuring needs and interests were met.
Her extensive knowledge of the syllabus and her own implementation of it at Wavell were recognised when she was appointed as English SAO (Syllabus Advisory Officer) at the Queensland Studies Authority (QSA) in 2004. In this role she was able to make a valuable contribution to a wider pool of English teaching colleagues but her skills were sorely missed by Wavell and the principal wanted her back after only two terms. Jennyfer's contribution to the subject beyond her own school has continued through her membership of the QSA's Syllabus Advisory Committee.
All those who have worked with Jennyfer are aware of her unending enthusiasm for, knowledge of, and pragmatism in the teaching of English and in relation to education generally. Her personable and caring nature is recognised by all those who work with her and those who have been taught by her. At all times, Jennyfer has the best interests of staff and students at heart. Her keen sense of humour, intellectual prowess and depth of knowledge means she inspires all those who are involved with her to rise up to meet her own high standards.
Jennyfer Bullen has made an outstanding contribution to English teaching in Queensland and has ensured those who work with her continue to share her passion. She is a very worthy recipient of the Peter Botsman Award.