Botsman Award 2018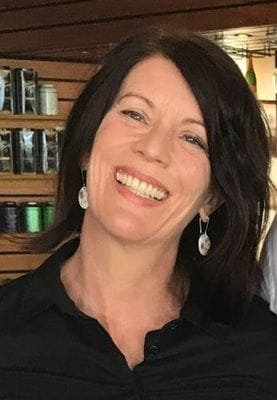 Belinda Hampton
Belinda has, and continues, to lead a team of passionate English teachers who are inspired by her enthusiasm, motivation and extensive knowledge of the curriculum, both theoretically and in classroom practice. She consistently leads by example, having high expectations both from her students and the staff that she leads and supports. Her passion for the subject inspires her students, colleagues and their students in the subject area of English and enhances their ability to communicate not just in English, but across all of the curriculum areas.
Belinda actively contributes to the knowledge of the English professional body. She was a member of the Learning Area Reference Group for subject English for the QCAA and spent 18 months reviewing and guiding the development of the new senior syllabuses. She has contributed to the development, and marking, of the trial external exams in year 11 English, and resources to support the new English syllabus. This year, she constructed the book list for the Premier's Reading Challenge, years 7-9 at her school.
For 6 months of 2017, Belinda worked as a reading coach at the Brisbane based Reading Centre, a service committed to delivering professional learning across the state. She developed a range of on-line podcasts and face to face sessions, including a series on reading in History, Physical Education and Science, and developing whole school reading cultures. This opportunity provided her with a new insight into the different literacy elements of the learning areas and stages of schooling, and a sharper focus on the commonality, but also important differences, in the reading demands of each.
Belinda has completed a Master of Educational Studies at The University of Queensland in 2016, and is currently committed to a doctorate of Education through the Queensland University of Technology, exploring the question: 'How is curriculum policy enacted in the process of drafting the new QCAA post-compulsory English syllabus suite?' This leads to spending a lot of time thinking, talking, reading and writing about the shape of literacy and English in school contexts.
In 2016 - 2017, Belinda co-led Atherton State High School's involvement in a region cluster project. The participatory action research was focused on the improvement of teacher professional capability through supported, evidence based practice for reading and writing, working closely with Dr Alison Davis.
In 2013, Belinda participated in action research conducted by Valentina Klenowski; the resulting publication Assessment for Education: Standards, Judgements and Moderation (2014) features her work items and exemplars, assessment items and reflections as the basis for Chapter 7. They are used as best practice models for intelligent accountability in assessment design.
Belinda has long played a leadership role in her school, around literacy and English as well as in her region, as part of the Townsville branch of ETAQ. Her contribution to her region is valued by her colleagues at her school and in her region. She is, indeed, a very worthy recipient of the Peter Botsman Award.