Peter Botsman Award 2000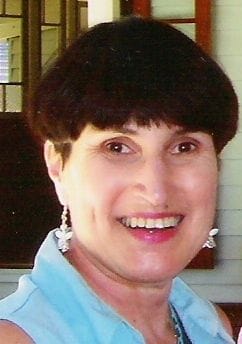 Annette Curnow
Annette Curnow is an outstanding contributor to English education in Queensland.
Annette has worked in the area of English for many years at a variety of schools including Clifton SHS, Toowoomba SHS and Harristown SHS. She has consistently supported colleagues in her roles as teacher, Head of Department and Education Adviser for ELA.
She has shown herself to be a leader and representative of the English teaching profession in her capacity as State Panellist and Education Queensland's representative on the Board of Teacher Registration.
Annette has been an enthusiastic supporter of all things English. Her involvement in supporting students in debating and public speaking events as a coach and adjudicator is just one of the many ways she works to lift the profile of English in the school community.
As an English teacher, Annette is inspiring and supportive of all her students. As an English HOD, Annette has led her staff through a technology revolution and the Senior English Program shift in paradigm trialling pilot syllabi (both Senior English and English Extension) ensuring her Department is at the "cutting edge" of new and improved approaches.
Annette has worked tirelessly in making best practice part of her teaching repertoire, and enthusing others to deliver quality-teaching programs. Her work in bringing the community into the English classroom is one such example with the Local Community Day Conference, with students participating in a keynote address and workshops delivered by local identities. It is a highlight of the Year 12 program.
Last year she led a process with the University of Southern Queensland's Faculty of Education to investigate literacy beliefs and practices at the school. She has developed school-wide programs on literacy education and helped teachers enhance their literacy teaching skills.
Annette has received public recognition of her dedication and abilities as an Australia Day Achievement Medallion recipient. Her English Department has also been recognised by the Australian College of Education for innovative practices.
As Head of Department, English, at Harristown SHS, Annette provides outstanding leadership both in the classroom and in her role as an educational leader. A former Educational Advisor, she has a wealth of experience in English teaching and has lead both her staff and other teachers in the Darling Downs region, always being in the forefront of innovative theory and practice.
Annette has supported wholeheartedly the initiatives provided by the STELLA Project, being a stalwart of the Brisbane South-West panel, and encouraging support of the project on the Downs through her own enthusiasm and energy.
She has been instrumental in forming a new branch of the Association in Toowoomba and has been elected President.
Annette is highly regarded by her peers and students, providing a model of exemplary practice worthy of this award.